The traditional beer tasting is mostly brewery-bound.
Some of my guests who already participated at a beer tasting experienced beer tasting often as part of a traditional tour in a brewery, presented by the Beer Expert employed by the brewer. At the same time only the brewery's own beer are being served. These beers frequently are within a clearly arranged selection and reflect the regionally typical taste. The variety of beers, however, is inexpressibly larger – enjoy this freedom of choice.
Join the Expert of beer – join the "BierVersteherin".
Barbara Teichmann has got more than 100 types of beers!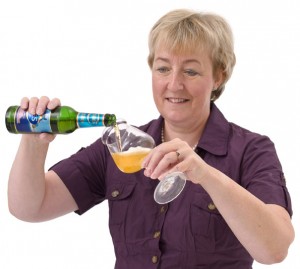 I would like to bring the refreshing wide world of delicious, unconventional special beers and creations of brewers, who are open for experiments, closer to my guests – from renowned to "young rebels".
Therefore I work as a freelance sommelier of beer
and therefore independent of a brewery.
Select a beer of choice
My guests find great examples of the impressive art
of brewing – from Germany, Belgium, Austria, Italy, England, Ireland, America and many other countries.
Join us and you will be amazed!