Expert of beer Barbara Teichmann – the "BierVersteherin®" and her historic roots
At home at Wasserburg am Inn – Bruckbräu, Meyerbräu, Greinbräu.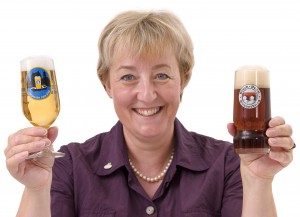 The smell of beer wafted around me since early infancy. Opposite our house, the chimney of one of 3 last remaining breweries in Wasserburg of the 1960ies reached into the sky.
Flavours of malt passed over and became a very pleasant and natural side effect of my childhood.
I spent many years on the beautiful peninsula of Wasserburg, at my grandma's in the "Greinhof".
---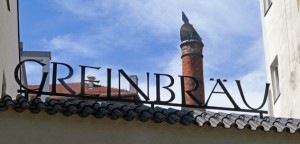 "My family-related roots are probably more than a little bit responsible for my passion to beer."
My family connections, paternal as well as maternal, are connected with nearly each brewery in Wasserburg in former times – Bruckbräu, Meyerbräu, Greinbräu, to quote only some of them.
---
Barbara Teichmann in the north of Germany …→