Beer-tasting (degustation)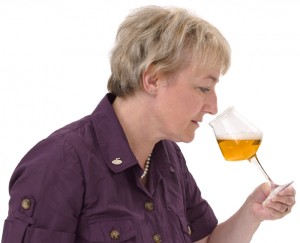 From a professional point of view "degustation" or "tasting" serves for the check of quality, taste, smell and appearance of food.
In connection with the " tasting" of wine, consumers first of all think about wine, rarely about beer. And if they do, only about a "beer-test" in a brewery. There is, however, much more to discover, because the flavours of beer are more varied than those of wine.
Enjoying with all senses.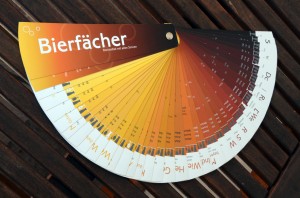 A tasting with the BierVersteherin /the expert of beer signifies for the guests a beer event of a special kind. In an appealing atmosphere you enjoy the regional and international specialty beers out of a colourful fan
of tastes and flavours.
Presented in usually cup-shaped tasting glasses, the beer invites us to taste it. Our sense of taste judges the "body" of the beer, our sense of smell identifies the flavour of hops, malt, yeast and other ingredients, our eyes enjoy the fresh bubbling of beer, its colour and foam formation.
The knowledge of beer and short stories round off the experience of the senses. And in a likeable company you get to know more interesting people.